About Nawayee Center School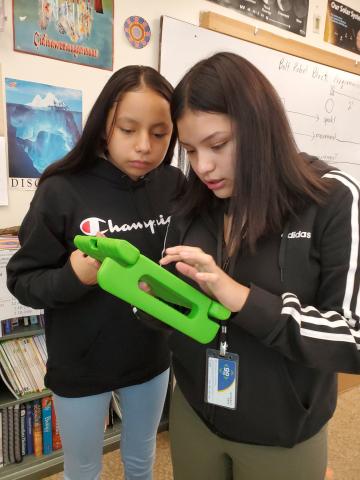 What is Nawayee Center School?
With a strong commitment to alternative education and serving American Indian youth, Nawayee Center School evolved from an informal drop-in service to what it is today -- an alternative urban high school focusing on American Indian youth in grades 7 through 12.
The school provides transformative education, grounded in indigenous life-ways and love of learning. We exemplify excellence in indigenous education.
Who attends Nawayee Center School?
Nawayee is an Ojibwe word that means "the center" and at Center School we work with students to find their center and find our collective center in the Indian community.
  
Nawayee is open to students in grades 7-12, ages 12-19.  Most students are American Indian.  Some students attend Center School because they have experienced problems in the regular public school system.  Some are considered at risk under MN Statue 126.22.   Center School provides a fresh start with small classes and a culturally focused curriculum. 
Many students choose Center School because they value the close relationships with teachers, the emphasis on indigenous education and the many field trips and enrichment opportunities. Nawayee typically respond enthusiastically to Indigenous educational pedagogy.
Minneapolis Public School personnel, parents, and community members may refer students and many students are self-referred.   
Mission and Vision
Mission: Providing transformative education, grounded in indigenous life-ways and a love of learning 
Long Term Vision: Center School will exemplify excellence in indigenous education. 
What does the school offer?
Accredited junior and senior high school classes
Our medicine Wheel health program which addresses Mental, Physical, Emotional and Spiritual health alligned with the medicine wheel teachings related to human beings.
Youth leadership through a joint decision-making partnership between staff and students
Opportunities to develop and strengthen cultural wisdom within a culturally contextualized learning environment
A summer school program that is centered around gardening, Indigenous plant wisdom and outdoor education
A Healthy Choices Program that offers exercise opportunities, healthy meals and snacks, indigenous health education and wellness check-ups at the school
Gender-specific classes and activities for young men and young women – we call these programs The Children of the Seventh Fire Initiative
An internship program that offers paid internships linked to classroom credits
Outdoor adventure learning, field trips and Native American cultural activities
How can I help?
Nawayee Center School is a 501(c)(3) nonprofit organization. We appreciate the contributions from funders and generous donations from the community. Donate online through GiveMN.org.
We also welcome volunteers. Executive Director-George Spears george.spears@centerschool.org
School buildings and grounds
Located at 2421 Bloomington Avenue, Center School has been educating Native American youth for over 40 years. Center School is one of only two alternative  schools focusing on Native American education.
Of these, we are the oldest and the only one located in Phillips neighborhood, the heart of the Native American Community. The school is housed in a two-story brick building that includes:
the oldest local ceramic mural on  the front,
a life-ways mural designed and painted by students,
a garden and a fenced-in area for outdoor recreation. 
classrooms, administrative offices, a large common room for meals and assemblies, a kitchen and other spaces for student activities.
Center School is a founding member of the Metropolitan Federation of Alternative Schools.
Culture
We integrate Native culture with academics and support services. Cultural classes include Dakota and Ojibwe languages, art, spirituality, family, community, and oral traditions. American Indian cultural values and beliefs are modeled and integrated throughout the entire curriculum. In addition to accredited academics, elective classes include; Beadwork, Drum Group, Outfit Making, and Leadership.  
Expectations
All students and staff at Center School are expected to: 
Respect all school and personal property
Respect each other mentally, physically, emotionally and spiritually
Be on time
Be prepared to learn / teach / participate
Be chemically free during school activities
Be and do your personal best
Administration and Accountability
Annual Reports
Center School Annual Report 2018-19
Center School Annual Report 2017-18
Center School Annual Report_2015-16
Center School Annual Report_2013-14
Center School Annual_Report_2011-12
Center School Annual Report 2009-10